At Schreiber, we focus on building close client relationships that add long-term value. This includes assuring the solidity of financial records, evaluating financial procedures and working to produce strategies that help our clients face the myriad challenges of business planning and execution. Our clients benefit from objective analysis to assist in controlling costs, increasing efficiency, and implementing new technologies and procedures that take advantage of changes in the marketplace, accounting standards, and tax law.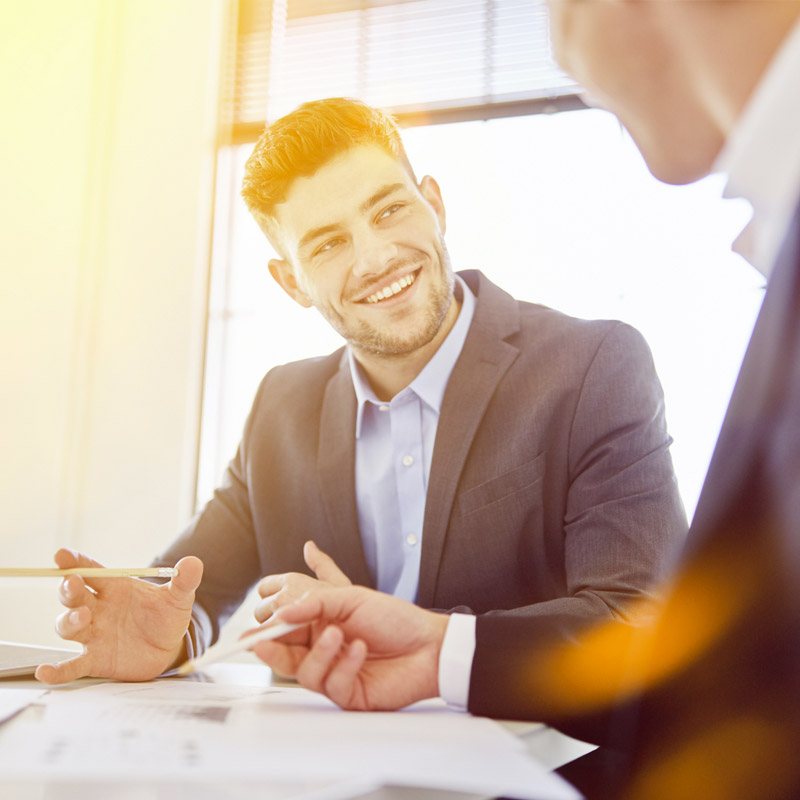 Fractional CFO Services
We offer expert fractional CFO services to elevate your financial strategy, help your company overcome challenges, accelerate growth, raise capital, increase shareholder value, and help your business succeed.
Improve Financial Stability & Growth

Resolve Cash Flow Challenges

Raise Capital (Debt or Equity)

Improve Reporting & Record Keeping

Optimize Systems for Scalable Growth

Provide Long- & Short-Term Forecasting

Organize Historical Financials

Create Long-Term Financial Strategy
Virtual CFO Services
A CFO has a single focus: make your organization more valuable to all shareholders and increase the return on your business. This means more cash, more profit, and more opportunity throughout your organization. CFOs do this by forecasting cash flow, optimizing cost centers, managing corporate capital accounts, and employing other high-value processes. Outsourced CFO firms like Schreiber can offer all this in addition to other financial services. Outsourced CFO professional services from Schreiber go beyond simple finance and accounting solutions; in fact, they deliver comprehensive insights for strategic planning. Our vast experience allows us to intuitively make plans that helps ensure that your business experiences optimal growth.
Cash Flow Analysis
Good cash management can improve a company's liquidity, reduce costs, and increase profitability. Schreiber can help you maintain optimal cash flow levels by tracking sources and uses, forecasting, and budgeting accordingly. To a business entity, cash flow is something that can make or break the business' ability to survive. We can help you analyze your spending, re-balance your budget and/or debts for an optimal cash flow to support your business' success. This balance plan would be revisited if and when there were any major changes in your business structure to ensure that you are operating at an optimal level. With our help and guidance, you will always be on top of your finances and ready for the future.
Key Performance Indicators (KPI) Analysis
For growing and competitive businesses, it is important to constantly evaluate operations. To track their most important business objectives, data-driven teams establish Key Performance Indicators (KPIs), a set of metrics the team or owner commits to driving forward to bring them closer to their goals. Using KPIs to track business objectives not only forces businesses to ground themselves in data but empowers them to engage in a cycle of continuous improvement. After every campaign, metrics-driven businesses can check to see how their activities impacted their KPIs, helping them become more effective over time. Whether you're establishing KPIs for the first time or re-evaluating your business's key metrics, Schreiber has the background and experience to help you deliver.
Entity Selection and Restructuring
Your business entity has a large impact on your taxes and other liabilities. From your company's inception through its growth and development, Schreiber can advise you on choosing an entity type and later restructuring if advantageous. With our knowledge and expertise, you will always be receiving the most advantageous entity type for the functions your business performs.
Financial Projections and Forecasts
No one can predict the future perfectly, but we can all benefit from planning for it. Schreiber combines expertise and experience with a gained understanding of your business to produce financial projections that can help you manage your business plan and spending. Forecasting for the future is imperative to your company's success. We make it a point to keep current with market trends and updates so that your business can be prepared for what is to come. Depending on your needs, our work can range from top-level reports to detailed financial models.
Mergers, Acquisitions and Sales
Business transactions and transitions are complicated affairs, and whether you're buying, selling, or considering a potential merger, Schreiber can provide professional know-how to help you successfully structure and negotiate the deal. Schreiber employs careful analysis and due diligence to determine a fair asking price, pinpoint the most favorable tax structures, evaluate financial and cash flow impact, and assess compatible business functions and tactics. Expanding or contracting your business is a huge undertaking. With our expert advice, you can make the right business decisions for your business for optimum success.
6905 Telegraph Road
Suite 300
Bloomfield Hills, MI 48301
Telephone: (248) 689-7550
Fax: (248) 689-4376